Health & Nutrition Video Series Shoot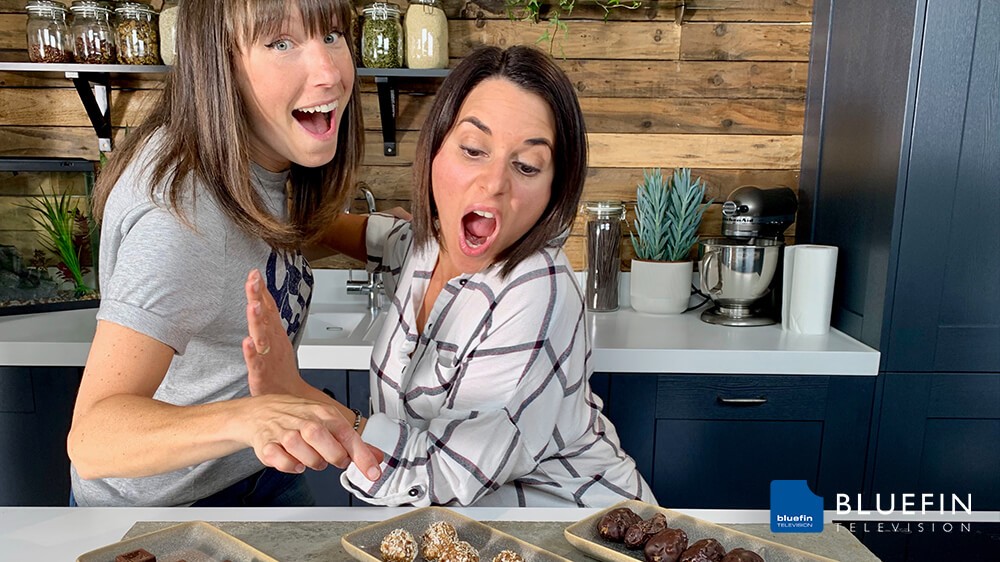 Bluefin TV recently filmed a series of videos on healthy eating and nutrition for start-up company, 'Whole Health & Fitness', based in Bedfordshire.
Shooting with 2x Sony FS7's and 2x Panasonic GH5s cameras we lit the set with Arri 2.5 HMI's and 4ft & 2ft Kino Flo's and Dedo's. We shot in a fantastic kitchen location at the home of Nutritionist Neleta Winter of 'Nourish & Flourish Nutrition'.
Over five days we worked through some fantastically tasty, easy to cook recipes and followed them up with individual films covering details of physiology and nutrition and how to get the best from your body. A really inspiring week.
Both Presenters - Rae-Anna Wright and Neleta Winter - were excellent. Hard to believe they had not worked in front of a camera before. One-take wonders, natural to television and lovely to work with. They made the crew some fantastic food too, which always helps! Good luck to both their companies, it was a pleasure to work with you.