Shooting Tyson Fury for BT Sport Promo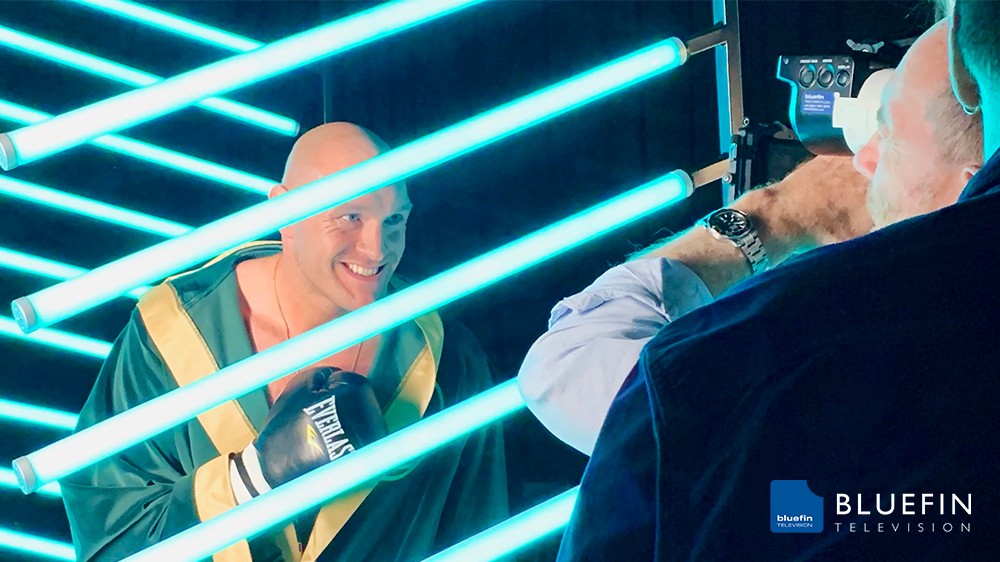 Ahead of his World Title Heavyweight Fight against Tom Schwarz on June 15th we filmed Tyson Fury at BT Sport HQ in East London.
Ant Leake, Bluefin DoP was working with top Director Laurie Smith and they only had a time-slot of 15minutes with the Big Man so they pre-lit the two sets the day before - then, on the day waited like coiled-springs for Tyson to arrive.
They had two promo's to film with one set-up consisting of angled fluorescent tubes & Kino Flo lighting, then over to another pre-lit, blue-screen set-up for some pieces to camera and some slo-mo filming of Tyson shadow-boxing.
Then he was off! Time to breathe again.
All completed on time and everyone happy! Tyson looked very fit, our money is on him for the 15th!